This blog has been a long-time coming!
Watch here :https://www.youtube.com/watch?v=0oVqCu2j6-U
I recently began a new job! I'm working 22 hours a week in my neighborhood. As parents we are already busy, so anytime you add in something, you have to take something off your proverbial plate or make adjustments to keep your family centered. I refuse to have one of those chaotic families who don't know which way is up (that could have spiritual parallels)!
Here is an overview of some of the tweaks and tricks our family has implemented:
1. Although soccer practice is twice a week, we only go to one practice-that way we have a weeknight with no after school commitments.
2. I sneak in a twenty-minute nap almost daily, that way when my kids and hubby come home I'm not too tired to be nice.
3. I hired a middle-schooler to fold ,hang and put away our children's laundry-this is the best practical decision I have EVER made! My Bella is a punctual, local and polite magical fairy who I NEED in my life (kids have other chores)!
4. On the same topic, I make Bella and our family's life easier by buying one style, size and color of socks for the kids This may seem insignificant; but these little things streamline our lives! No wasted time matching pairs!
5. We have at least four family dinners a week, this way we have time to reconnect and laugh and learn about each other, we usually top it off with a family board or card game.
6. We have no pets. My theory is that I have enough breathing beings to look after. My son hates dogs so there is no issue there, for my daughter, we foster dogs sporadically during the summer to scratch the itch to own and help save a life (all while accruing volunteer hours for the young-ins)! Boom!
7. My husband and I have committed to one night away at a hotel each month. This helps me have something to look forward to and keeps our marriage at the cornerstone of la familia!
8. I wear dresses almost everyday-"One and Done!" Dresses are the easiest piece of clothing to wear; there isn't a more simple way to get dressed. I feel polished everyday and I spend no time deciding on what to wear. I add leggings, boots and a cute jacket in colder weather. If you are not a "dress person" (try to be ;), decide on a daily "uniform" that flatters you and makes you feel and look good!
9. We alternate between Blue Apron and Hello Fresh for meal delivery. This forces us to have family dinners and gourmet meals on the regular. This is a great investment in your life management!
10. Last but not least!- I start my morning by meditating on the verse of the day on my You Version Bible App; by adjoining a quick prayer, it allows me start from a centered place and conquer the day. Before I go to sleep I read a daily passage from "My Utmost for His Highest". This is a devotional classic! I go to bed with a right mind and some Bible teaching.
Bonus: I swear by adding Benefiber (generic version, which is only corn fiber) to almost everything I eat and drink! I have it labeled "Magic Fairy Dust!" and keep it in a sugar jar from Home Goods to pour easily. I sprinkle it on food and stir it into drinks. I keep a vial in my purse to use at every meal.This makes me feel satiated for many hours and reduces my net carbs. It balances my blood sugar so I don't get hangry and keeps my weight in check so I don't have to "work out" (I walk daily).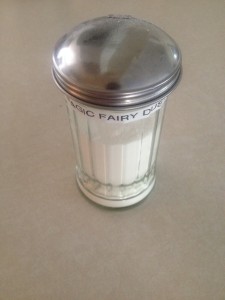 Do you have some tricks up your sleeves that keep you grounded?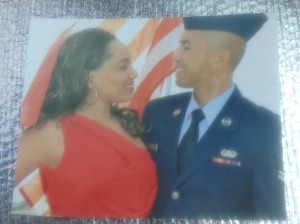 While it's completely wonderful to say "Thank you for your service" to a service person, even better is "Thank you AND your family for your service". Many don't realize that military marriages have a 80% failure rate! That's  because this lifestyle can be straining on families. Behind nearly every service person is a spouse or child(ren) at home and that soldier will tell you "I coudln't have done it alone".
To all the men and woman who have died in the name of the United States of America, we salute you. To those serving, "Thank you and your family that serve alongside and pray you home."